Prohost
Server Colocation
Server Colocation in Saudi Arabia
Discover reliable server colocation services in Saudi Arabia. Benefit from state-of-the-art infrastructure, robust security measures, and uninterrupted connectivity for your business needs. Experience seamless performance and data protection.
Seamless server colocation in Saudi Arabia.
Place your servers and IT infrastructure at any of the top Data centers in Saudi Arabia. Low-cost server colocation options are available at two of the best Data Centers in Riyadh. Rackspace is available in all sizes, 1U/2U Shared Colocation, 1/2 Cabinet or Full locked Cabinet. You can even choose to place your servers at two separate Datacenters for data redundancy, security and backup. Prohost maintains private cloud infrastructure at multiple Data centers in Saudi Arabia. Regardless of the size of your project or server equipment, Prohost has the capacity and resources to provide a cost-effective co-location solution in Riyadh, Saudi Arabia.
Colocation Plans & Pricing
1 Website
Unlimited subdomains
Unlimited Addon Domains
5G SSD Storage
50G Bandwidth
10 email accounts
5 databases
1 Website
Unlimited subdomains
Unlimited Addon Domains
10G SSD Storage
100G Bandwidth
15 email accounts
10 databases
1 Website
Unlimited subdomains
Unlimited Addon Domains
15G SSD Storage
150G Bandwidth
10 email accounts
10 databases
1 Website
Unlimited subdomains
Unlimited Addon Domains
Unlimited SSD Storage
Unlimited Bandwidth
Unlimited email accounts
Unlimited databases
Colocation Connectivity
, Prohost has created designated departments within its data centers, offering advanced colocation services which are escalated by individual Rack Units to Rack Cages and Suites, Disaster Recovery, and Business Continuity service.
Redundant Power
Fully redundant power system, with A/B dual PDU available in each rack. Conditioned UPS power backed by Redundant dual generators. High Power capacity per rack.
Cooling
State-of-the-art cooling and climate control system at the Data center ensures proper temperature and humidity for your server equipment. Our Data Centers in Saudi Arabia adheres to industry standard climate control and fire suppression systems.
24/7 Monitoring & Support
As a leading cloud infrastructure provider in Saudi Arabia,Prohost maintains an expert technical team that monitor our network and pro-actively neutralizes issues that may adversely affect the performance and continuity.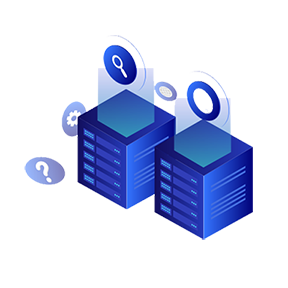 Need Help for Deciding or Looking help for technical issue?
Talk to one of our hosting specialist who will review your needs and propose a tailored hosting solution that will match your specific business reality and needs.